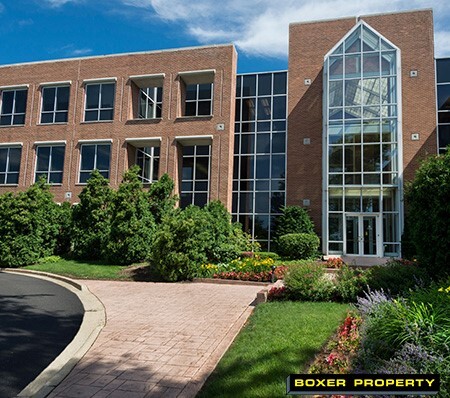 Boxer Property Expands Chicago Portfolio with Acquisition of 155 N. Pfingsten Rd
The Houston-based commercial real estate firm, Boxer Property, has announced its acquisition of 155 N. Pfingsten Road in Chicago's north suburban office market
Houston-based Boxer Property announced today its acquisition of 155 N. Pfingsten Road in Deerfield, IL. The 119,265 square foot, Class A property raises the quality of Boxer's portfolio as they continue to expand in the Chicago market.
Several key advantages to this property include its Lake County location which offers excellent tax advantages. The property offers easy access to local conveniences, such as walking distance to the Metra and minutes away from the areas preeminent mall, Northbrook Court along with several other high-end retail, entertainment, fine and fast-casual dining options.
Boxer has planned a number of improvements for the property including a completely new Tenant Center, conference center, and an upgraded lobby. Exterior renovations were also recently completed prior acquisition and now feature beautiful landscaping, and resurfaced parking lot.
Brad Nichol, Director of Acquisitions, negotiated the deal on behalf of Boxer Property. "Over the last 2 years Boxer has grown our Chicago portfolio to 783,194 square feet," commented Nichol. "This property is a great addition expanding us into the North Chicago area."
Built in 1987, 155 Pfingsten Road is situated in an excellent suburban location with easy access to downtown, the Tri-State Tollway (I-294), and the Edens Expressway (I-94). The property is also in walking distance to the Metra, the commuter railroad in Chicago's metropolitan area, and is approximately 28 minutes from Union Station. Located over the Lake County border, tenants typically experience lower business costs because of the reduced real estate taxes in the area with approximately $2-3/SF lower than neighboring Cook County. Having a business location in Deerfield, IL means you will be neighbors with an abundant amount of well-known Fortune 500 companies such as Walgreen Boots Alliance, Inc., Baxter International, and Mondelez International.
About Boxer Property
Boxer Property is celebrating over 24 years as an innovative commercial real estate investment and management company that specializes in maximizing the value of under-performing and challenged properties through aggressive leasing and hands-on management. Founded in 1992, Boxer Property Management Corporation is a privately held firm based in Houston that manages, leases, and administers retail, medical, hospitality and office properties with over 15 million square feet across more than 120 locations, nationwide. For more information, visit BoxerProperty.com
Contact:
Heather Shuttleworth
Director of Marketing
713-777-7368
###